82" outdoor sunlight readable LCD monitor KIOSK
16/08/16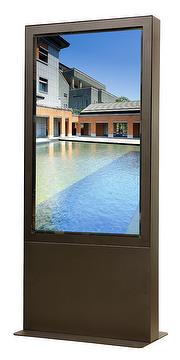 82" outdoor sunlight readable LCD monitor totem KIOSK
Candeo Corporation is pleased to released 82" sunlight readable digital signage LCD display/monitor/KIOSK/Totem for both outdoor and indoor.
The advantage of Candeo outdoor sunlight readable LCD display are:
1. Sunlight readable, not only high brightness, but also 200% higher contrast ratio.
2. Weather proof, no air conditioner needed.
3. Right color as it is, even more gorgeous.
4. Industrial-grade components and design, low cost for after-service.
5. High brightness: 2500~3500 nits
Outdoor sunlight readable LCD display is 2500 nits+, FHD, high brightness, high contrast ratio.
Please contact with us for project development.